Canterbury District Green Party have been shocked and saddened regarding Canterbury City Council's plans to fell several mature trees in Canterbury City Centre. In response, CDGP have organised a protest to take place at 12pm on Saturday 18th December 2021. Concerned locals are encouraged to meet by the large tree at the Canterbury Lane end of St George's Street (near the bollards at the end of the precinct).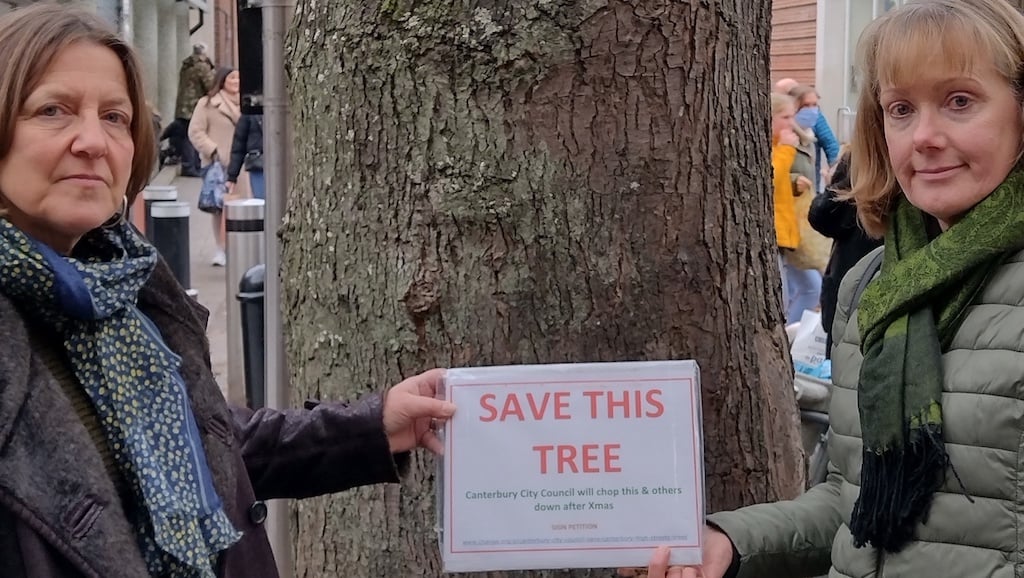 GDGP Canterbury City Cllr. Clare Turnbull (right) with Anna Peckham (left)
Additionally, CDGP are supporting a change.org petition started by local resident, Claire Coulson, to save the high street trees. Please do consider adding your name in support.
For more information regarding the St George's Street improvements proposed by Canterbury City Council, including the proposed felling of trees, a recent press release from CDGP is included in the campaigns tab.